Our top 10 things to do when you visit Margaret River this Autumn
Autumn is an ideal time to visit the Margaret RIver Region - fine sunny days, that summer breeze backs off and the temperatures are mild. It's great weather for hiking, the wine vintage is in full swing and there are loads of exciting events happening - here is the 10 reason to visit the Margaret River region this Autumn.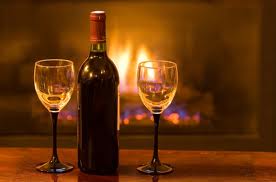 1) Go to the Pro: The Drug Aware Margaret River Pro is the not to be missed surfing event for Autumn in the Margaret River Region. Held 2nd - 13th April 2014, the Pro sees the world's best male and female surfers battle it out at Surfer's Point - and the best part is it's free for spectators.
2) Hike: Autumn is the ideal tme to take a hike through our forest, along the coast on the Cape to Cape Track or any of the stunning walk trails in the region - grab a map from our local visitor centre, sturdy footwear, plenty of water and your ready to go.
3) Experience Vintage: Autumn is harvest in the Margaret River Region - the vines are packed with ripe fruit and the grapes are being picked. Do a behinds-the-scenes winery tour to experience the action, or just visit a cellar door or two - you might see some vinyards workers in action.
4) Visit Augusta: Only 30 minutes drive south of Margaret River, Augusta is a town full of history, perched on the banks of the stunning Blackwood River, and only a stone's throw the beautiful Flinders Bay, Jewel Cave, and the Cape Leeuwin Lighthouse.
5) Get Creative: The Margaret River Readers and Writers Festival is on from the 16th - 18th May 2014, featuring a huge line up of national and international authors, poets, journalists, bloggers, graphic novelists and publishers.. Don't miss it.
6) Go Caving: A guided tour of Jewel or Lake Cave is an unparalleled experience in the Margaret River Region, or if you prefer self-guided, check out our Mammoth Cave - one of the largest megafauna sites in the southern hemisphere.
7) Pack a picnic: Autumn is picnic weather! The mild sunny days are perfect for packing a picnic and spending a day lazing at a local national park picnic ground, park, forest, our garden or even a beach.
8) Go Mountain biking: Mountain biking is fast becoming the most popular adventure sports in the South West and whether you just roll over bumps or you are a serious biking enthusiast, it doesn't matter - Autumn is the perfect time to get on your bike and get amongst it.
9) Climb the Lighthouse: Climb the tower of mainland Australis's tallest lighthouse at Cape Leeuwin, where you can watch the rugged Indian Ocean crash against the Southern Ocean and learn the fascinating maritime history of the cape.
10) Visit the Lake Cave Events Deck: Suspended out over the spectacular Lake Cave Doline, the Lake Cave Events Deck is a newly constructed wooden viewing platform with large glass portholes ( guess what? it too is free to visit)
11) Sit back and just relax, Just because you can: We are offering some great Autumn and Winter special. So dont forget to book early for one of the great deals .. and great your friends together for one of our great Xmas in July weekends